What I read as a child
I was a reader from my earliest days. I had a little red wagon, which I pulled to the candy-shop-turned library three blocks away. Oh the joy when I took my stack of picture books to the desk of the librarian, all too typically crabby back then, and she allowed me to take one extra book. I always stopped before I got home, hiked myself up against the trunk of some friendly oak tree, and read. I loved Ping by Marjorie Flack and Kurt Wiese and Millions of Cats by Wanda Gag. They were truly my favorites.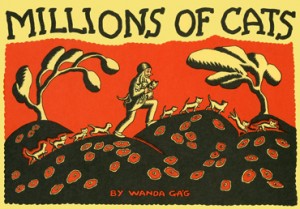 But I also remember reading The Blue Fairy Book by Andrew Lang, and when I was eight years old, or so, judging the tales! Some, like "Snow White and Rose Red" were entirely satisfying. Some, like "The Yellow Dwarf", were not satisfying. I remember the disappointment in reading the latter, feeling almost as if the tale had failed me. I have wondered since if that was when an editor was born.
My first reading books were The Bobbsey Twins, which I eagerly devoured. I cried when I finished the last of the eight Laura Ingalls Wilder books, Those Golden Years, to think that there were no more. I loved Laura and her family so. Bridge books for me were the Janet Lambert books, particularly The Star Spangled Summer; I think I read every book she ever wrote.